FOR IMMEDIATE RELEASE
LAKE OSWEGO, Oregon – September 15, 2020 – Love Lake Oswego Parks Committee is pleased to announce Scott Handley has endorsed Theresa Kohlhoff for Lake Oswego Mayor this November.
"Theresa's track record as a city councilor speaks for itself," Scott Handley stated, "She's been an strong advocate for big trees and recognizes we need to change our human habits to include thoughtfully planned economic development that meets our city's growing needs while maximizing the preservation of our natural resources. It's Lake Oswego's biggest contribution to combat climate change."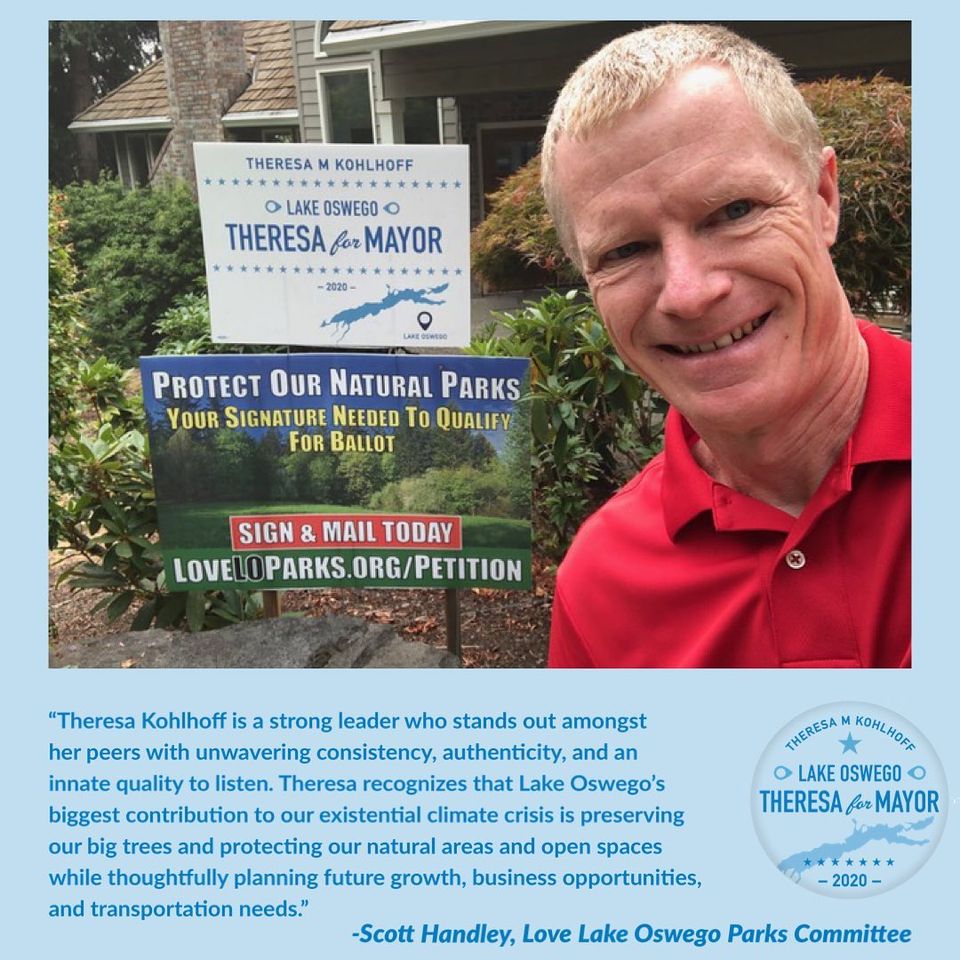 Lake Oswego citizens have 3 candidates to consider for mayor — each with distinct qualifications. Lake Oswego's growth, economic development, transportation, and environment are all on the ballot. Voters must decide which candidate best represents citizen's best interests while maintaining what makes Lake Oswego a sought out community.
Visit our election dashboard to read candidate statements and more. You may even ask any candidate to support our effort with a prepared email template by clicking the email icon under their name.
LoveLOParks is a grassroots coalition of Lake Oswego citizens actively working to influence Lake Oswego's city policy and regulations to permanently protect and preserve our cherished natural parks, limiting development inconsistent with maintaining them as vibrant, healthy natural habitats for public enjoyment.