FOR IMMEDIATE RELEASE
LAKE OSWEGO, Oregon – September 17, 2020 – Love Lake Oswego Parks Committee is pleased announce Scott Handley has endorsed Emma Burke for Lake Oswego City Council this November.
"Emma brings much needed representation to Lake Oswego's City Council" Scott Handley stated, "As a small business owner with school age children, she knows first hand the challenges facing Lake Oswego families. And, she knows we need to take bold steps to address climate change to ensure our children have a future."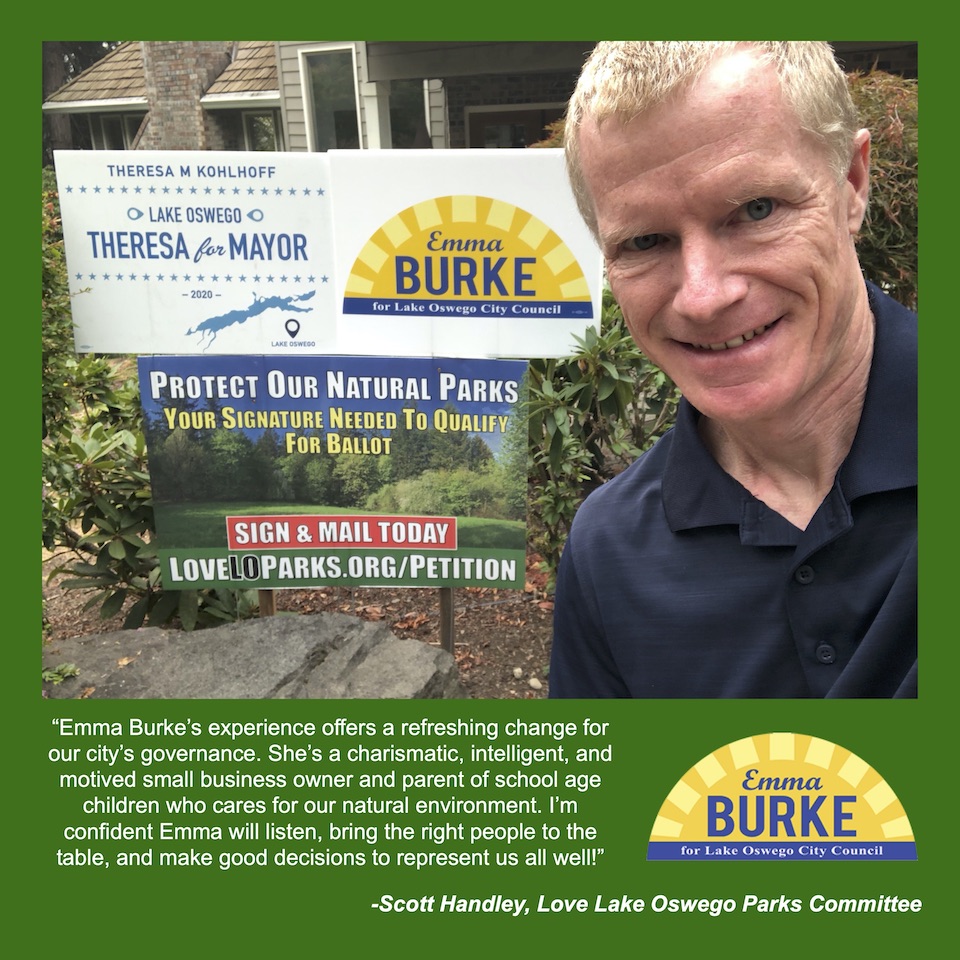 Visit our election dashboard to read candidate statements and more. You may even ask any candidate to support our effort with a prepared email template by clicking the email icon under their name.
LoveLOParks is a grassroots coalition of Lake Oswego citizens actively working to influence Lake Oswego's city policy and regulations to permanently protect and preserve our cherished natural parks, limiting development inconsistent with maintaining them as vibrant, healthy natural habitats for public enjoyment.