FOR IMMEDIATE RELEASE
LAKE OSWEGO, Oregon – September 4, 2021 – LoveLOParks is pleased to announce that, after careful review of Lake Oswego's two competing natural park measures on the ballot this November, Sierra Club's Oregon Chapter has endorsed citizen-initiated Measure 3-568. For over 125 years, Sierra Club has been the most enduring grassroots environmental organization and has played an important role in influencing conservation policy and environmental history.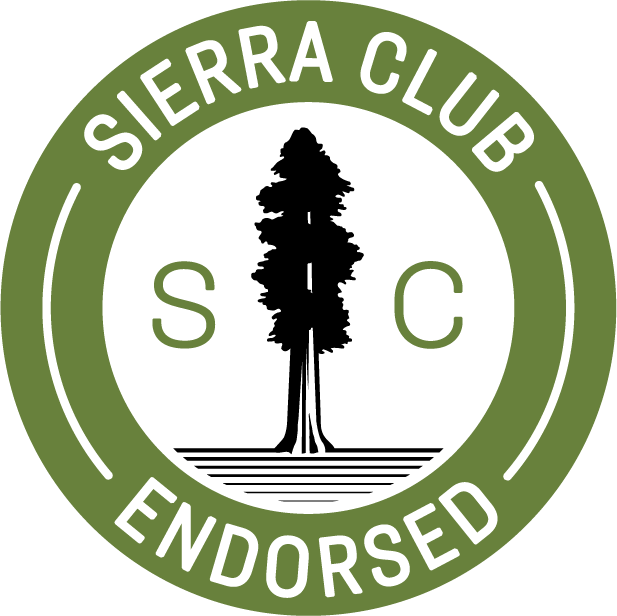 "Sierra Club proudly endorses Measure 3-568. The measure, if passed, will define natural park boundaries enabling the protection of natural habitats, while supporting accessibility of these areas for public enjoyment. The measure also creates mechanisms to better enable citizens to take part in critical decisions related to 15 natural parks. One of Sierra Club's missions is "to protect and restore the quality of the natural and human environment", and we wholeheartedly support this grassroots citizen-initiated measure that seeks to do just that." — Oregon Chapter, Sierra Club
The Sierra Club's Oregon Chapter is currently working on clean energy solutions, stopping reckless fracking, and protecting Oregon's wild forests, high deserts, and all public lands.
"Sierra Club's rigorous endorsement process is yet another testament to the quality of the protections provided in our citizen-initiated Measure 3-568," stated Scott Handley, LoveLOParks grassroots organizer. "With Measure 3-568, Lake Oswego citizens seek to conserve, protect, and provide access to our natural areas for generations to come and it's beyond exciting that Sierra Club recognizes the merits of our efforts."
Measure 3-568 is currently endorsed by the following Oregon environment and conservation organizations after their careful assessment of both measures (Citizen-initiated and City Council's):
Citizen-initiated Measure 3-568 will appear on Lake Oswego voters' ballots for the November 2021 election. Measure 3-568 needs to receive a majority vote and must receive more votes than the City's competing Measure 3-575.
Vote YES on Citizen-initiated Measure 3-568
Vote NO on City Council's competing Measure 3-575
---

LoveLOParks is a Lake Oswego grassroots citizen coalition seeking to influence Lake Oswego's city policy and regulations to legally and permanently protect our natural parks from future development while advocating for maintenance to preserve them as vibrant and healthy natural habitats for residents, visitors, and future generations to enjoy.

https://www.loveloparks.org